SKIPPER, 1983-2001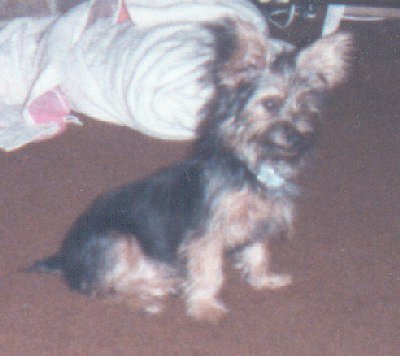 I got Skipper from a pet store, only dog I have ever bought. A registered Silky Terrier.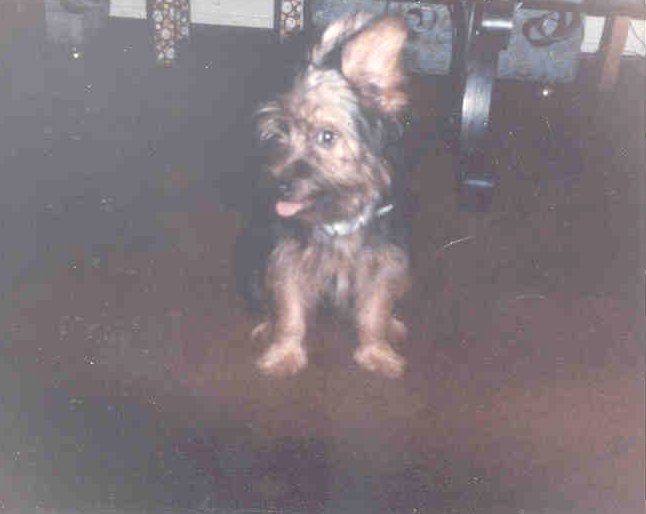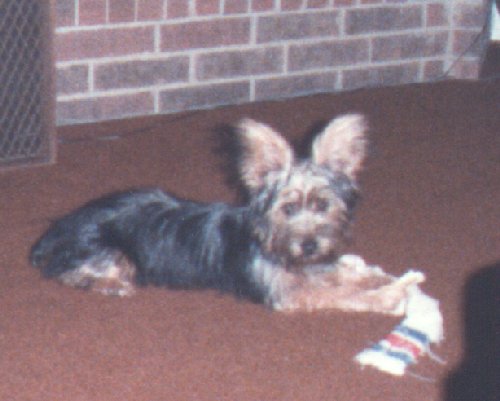 Skipper at 6 months old......Look at them ears.....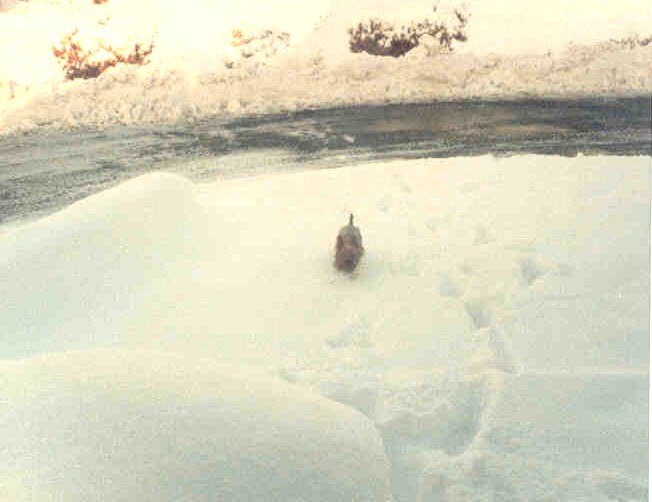 This picture was taken in Harrisonburg, VA right after a heavy snow. The mound of snow on lower left is the pile of snow he walked into, off the end of a porch. He went all the way to the bottom, about 5 feet. The tracks to the right are after he got out the bootom of the drift, having to jump to move in the thick snow. He liked snow... silly puppy...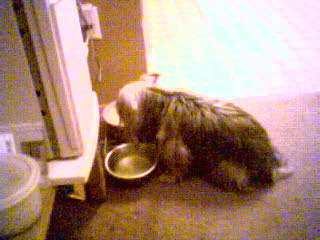 He got to where I had to puree his food, his favorite was bacon and egg smoothies, remember, he had no teeth anymore.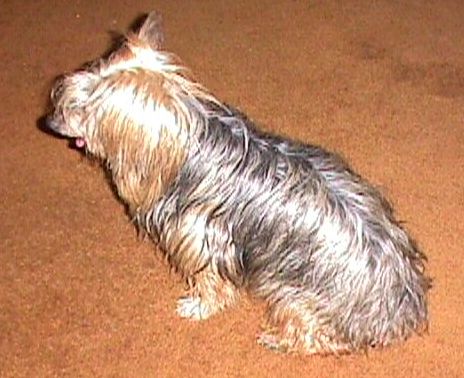 Here's the little guy at age 14. Missing most of his teeth, and losing his sight and hearing.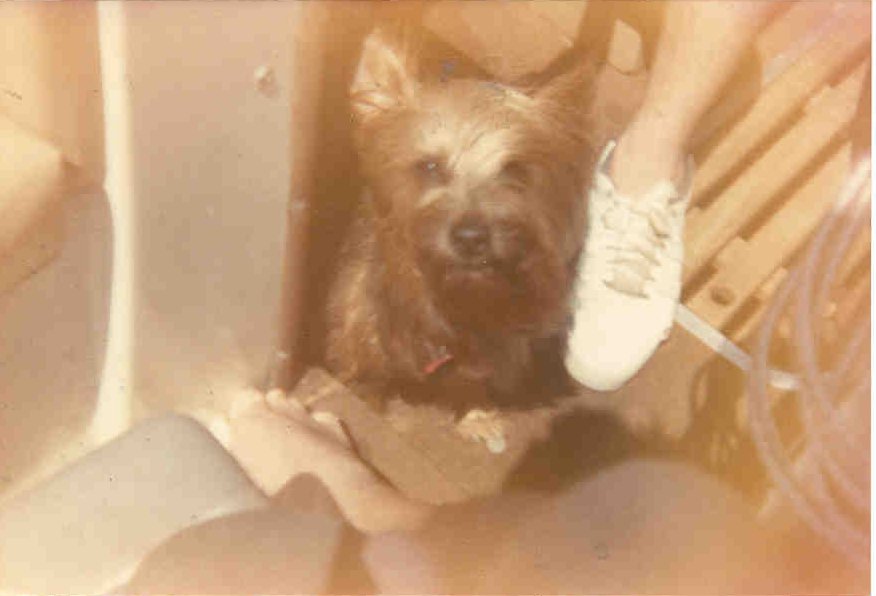 Skipper on the boat.. he usually stood in the bow, with the wind in his face. He also liked to swim, and all you had to do was hold him over water, and them feet started paddling..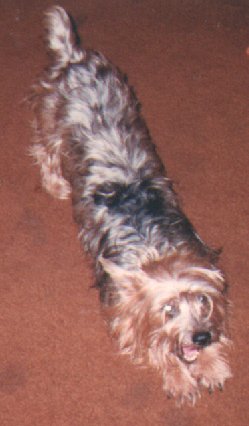 Skipper at 5 years old....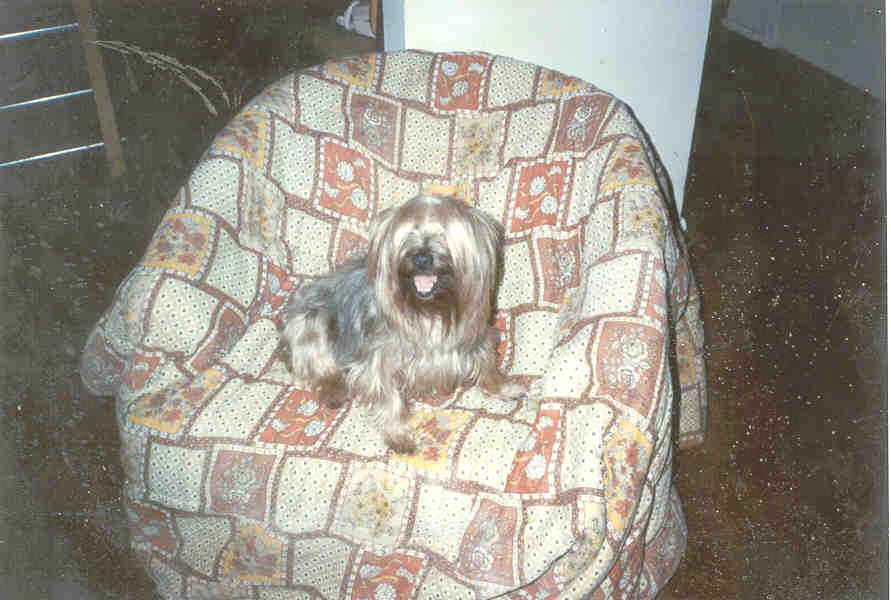 At home, after a road trip , in his favorite chair. He liked travelling a lot better than I did....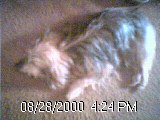 Age 16. He went to his rest on Feb 1, 2001.