Buddy
September 1, 2012 -
This is Buddy, a Shelter Dog that I adopted on August 24, 2013.
He is a 1 year old Border Collie/Springer Spaniel mix, also known as a Border-Springer, although they said he was part Rottweiler.
Buddy loves his older sister Bubbles and she never strays far from her little brother; true to form, Bubbles loves to annoy her little brother.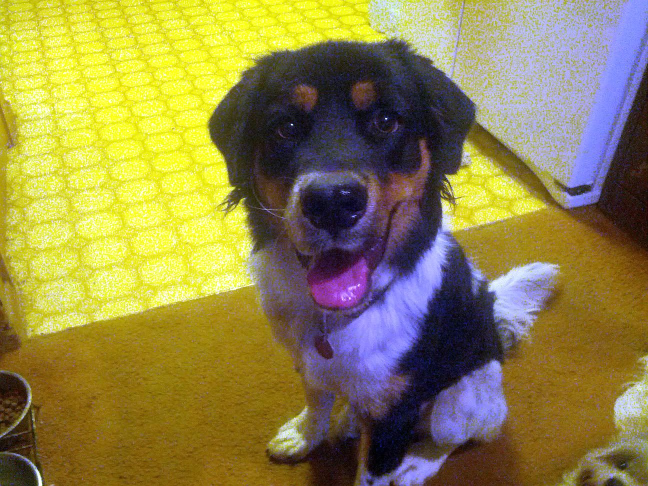 What a handsome boy!!! Look in the lower right, recognize that face??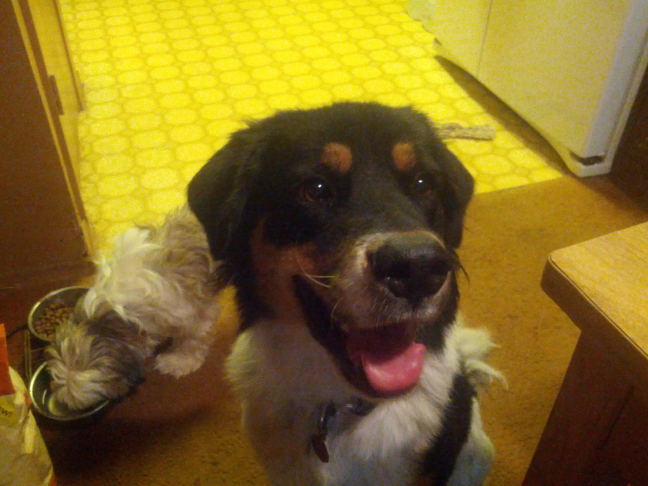 One of the few photos without Bubbles pestering him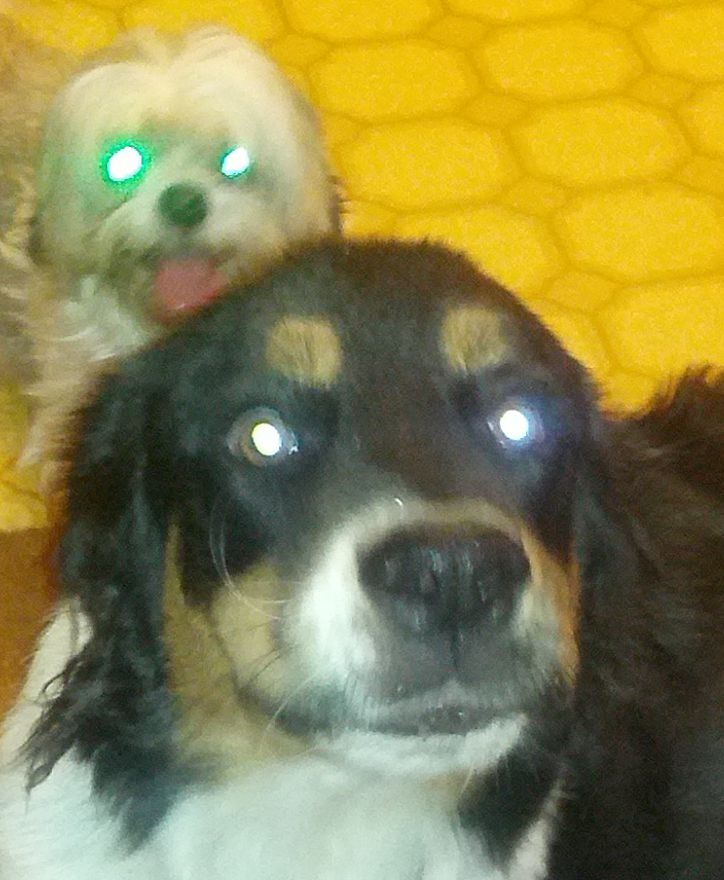 Two happy dogs!!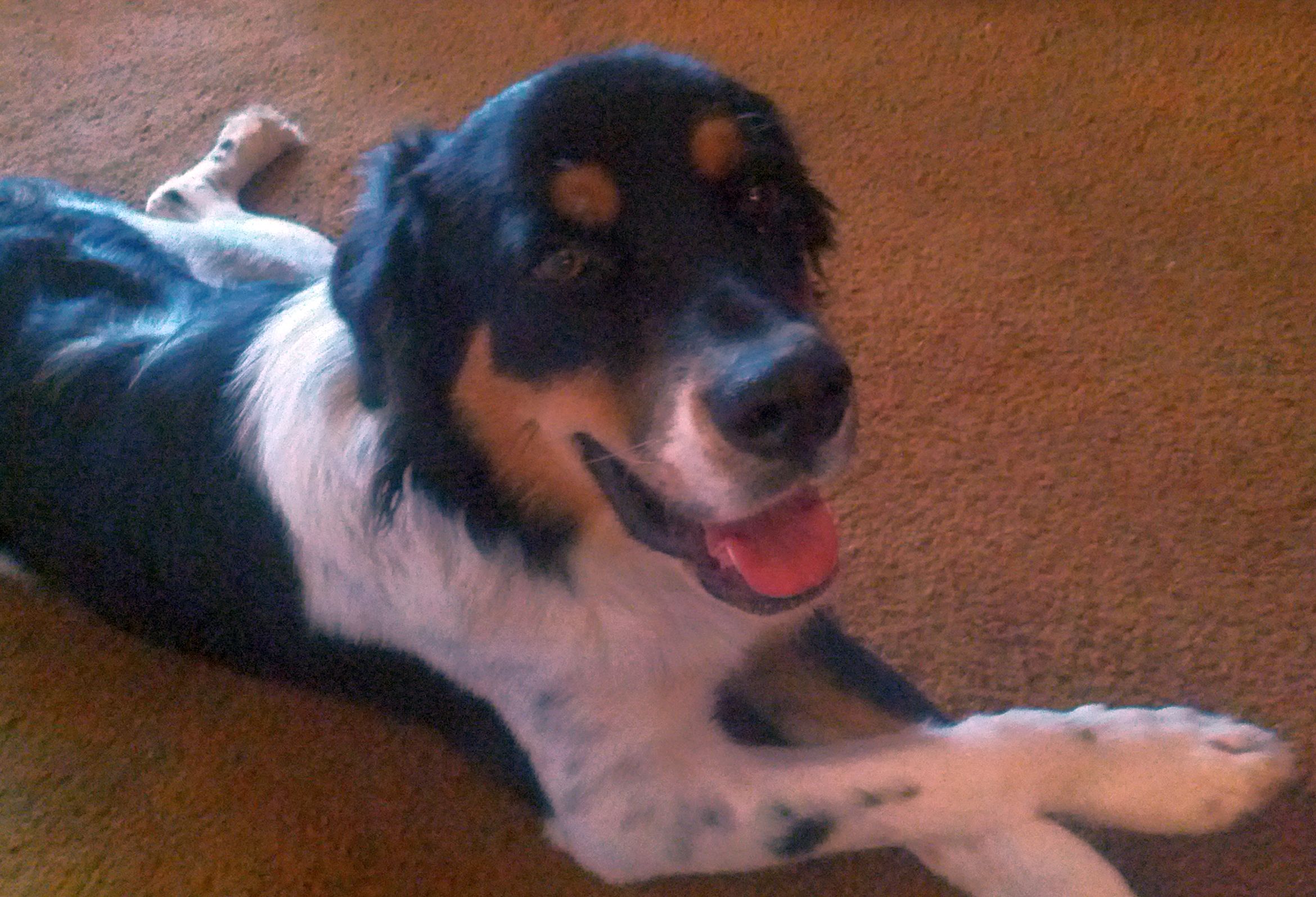 Buddy likes to appear stylish by crossing his paws.......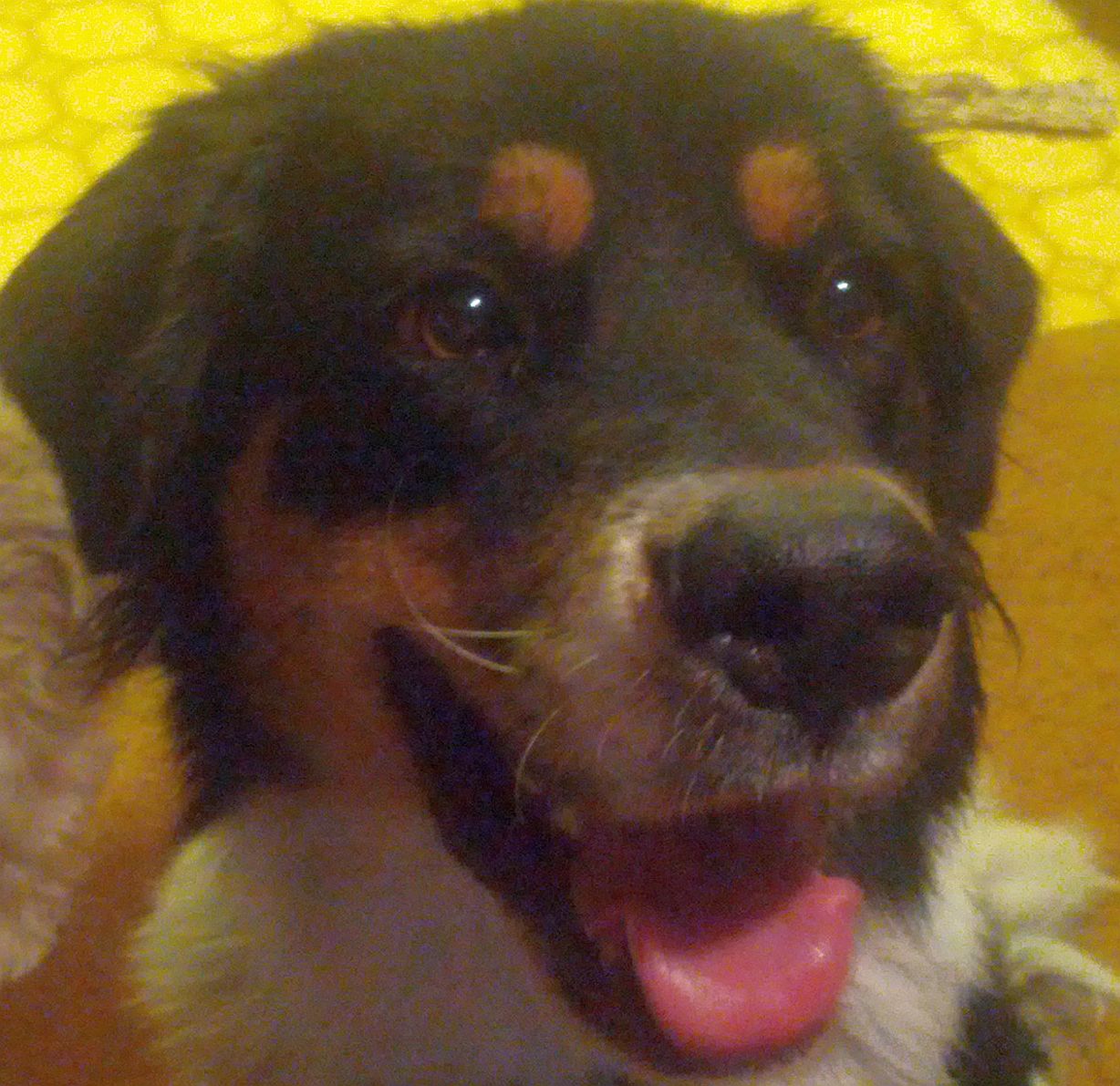 Another face photo of that handsome boy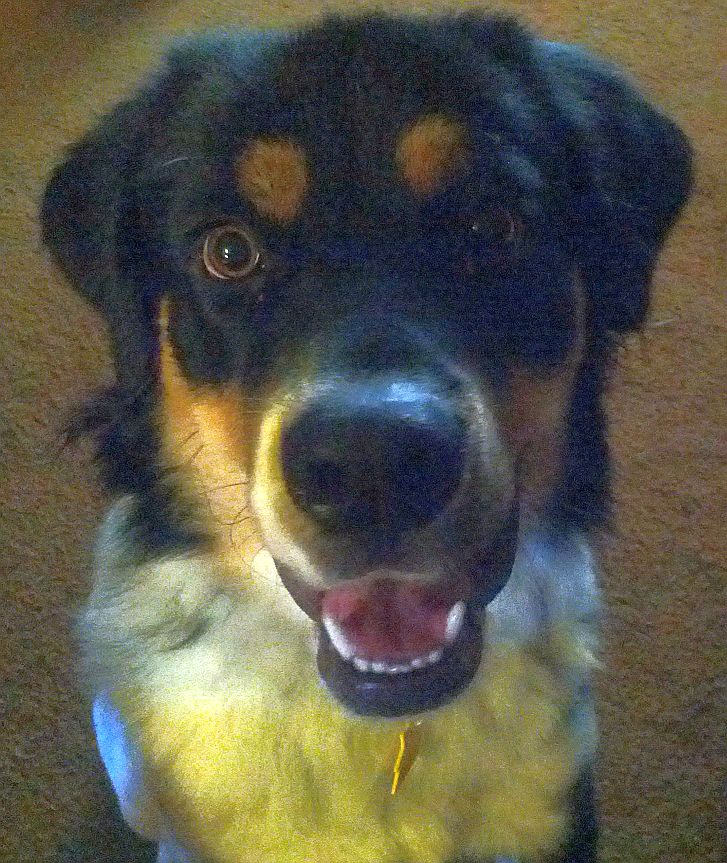 Such a happy boy!!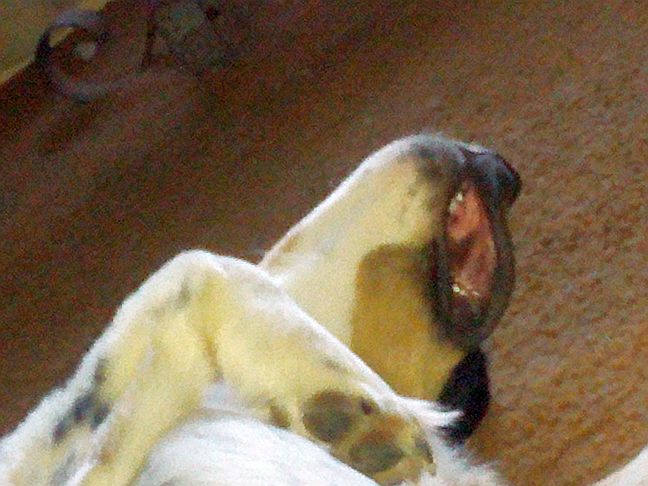 Such a sleepy boy!!!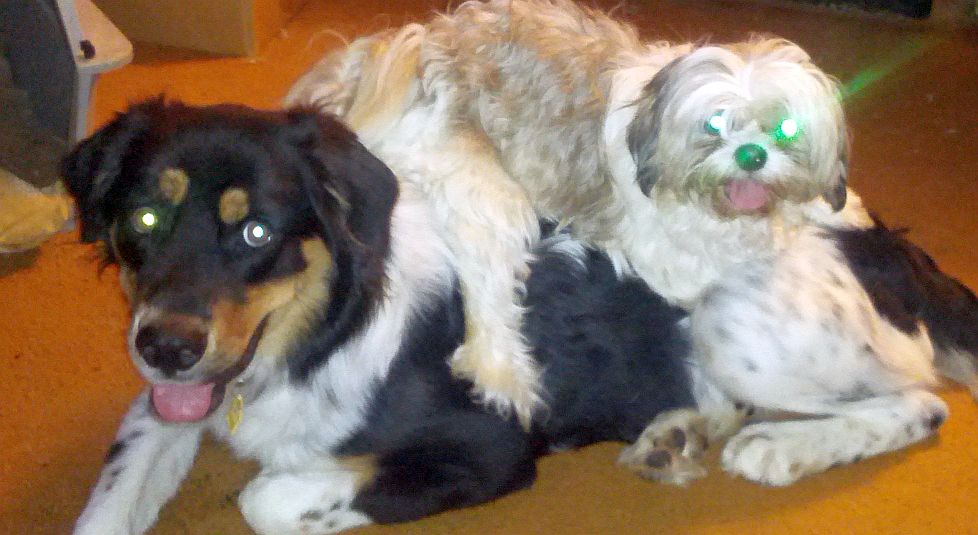 Bubbles loves her brother Buddy!!!!